Glasses made by and for
high-performer
, who want to maximize
human potential
in a world, where distractions and overwhelming demands are increasingly becoming the norm.
If you want to optimize both your performance through recover at night as well as maximizing your productivity in front of a screen during the day, this DUO is a no-brainer for you!
We achieve this by offering two different concepts of  innovative light filtering eyewear. With beautifully designed frames and state-of-the-art lenses created by experts all around Europe, you'll boost your digital health like a world champion and look damn good doing so.
In fact, you won't want to spend another day without your WIZIONs on, because the impact will speak for itself, trust us.
If not or you´re not satisfied with the results whatsoever, we got you covered by offering you a 14 days 0% Risk and 100% money back guarantee.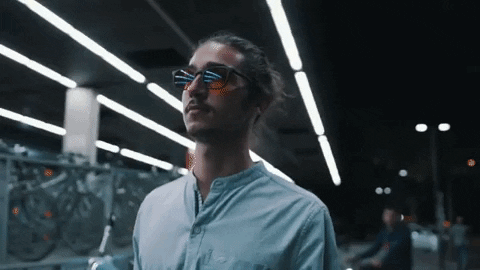 Size:

 

52-19-140mm
Lens material:

 

Italian High Quality CR39
Frame material: Italian High Quality Acetate
Hinges: German high quality spring hinges
Weight:

 

38g
Filter evening glasses:

 
~97% (380nm-500nm)
Filter daytime glasses:
 95% (<410nm) | 50% (410nm - 450nm)
Size gift box:
 17cm x 7cm x 5cm
Benefits | WIZION 

night glasses
🗸 OPTIMIZE RECOVERY – Our cutting-edge night-lens-technology will naturally optimize your body sleep more efficiently and therefore recovery better.

🗸 BALANCE HORMONES – Your circadian rhythm will get more in balance over time, resulting in a healthier hormone balance within your body.
🗸 BOOST PERFORMANCE – Thanks to optimizing your nightly regeneration and balancing your hormones, your body is clearly set to start the day with maximum performance.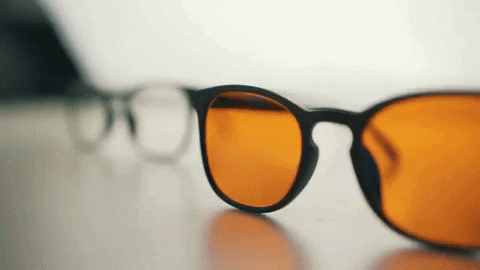 Benefits | WIZION

 day 

glasses
🗸 MORE FOCUS / FLOW – Thanks to our very precise blue light protection in the high-energy spectrum, you can keep your focus & your flow much longer when working on the screen during the day!
🗸 PROTECT YOUR EYES  - The blue light filter of the glasses also protects your eyes from the exhausting artificial light, which also damages your retina in the long run.
🗸 INCREASE PRODUCTIVITY – You will still be able to work effectively & productively even after prolonged screen time (regular breaks of about 5-10min every 60min are still recommended, of course!)
What sets us apart from the competition:
🗸 QUALITY/PERFORMANCE - The WIZION 3.0 is manufactured in 🇮🇹 🇩🇪 accordance with the leading standards and offers a unique combination of stylish, comfortable, robust frame and maximally optimized blue light filter lenses with a unique contour reproduction.
🗸 SUSTAINABILITY/FAIRNESS - Long-term thinking has always been a big priority for us, so we can now proudly claim that the WIZION 3.0 is produced with sustainable resources / manufacturing processes and made under fair working conditions.
🗸 INTEGRITY/RELIABILITY - At WIZION, we place our highest value on our customers satisfaction. Therefore, we stand for maximum integrity and also reliability. That is why we offer a 0% risk & 100% money back guarantee to all our customers: Because we believe in our product and we´re not shy of challenging doubters.
A WIZION 3.0 DUO package contains
2x WIZION 3.0 blue light filter glasses for 24h protection
2x stylish WIZION glasses cases (black)
2x high quality WIZION microfiber cloths (black)
2x modern WIZION gift boxes (black)
Personal WIZION appreciation letter
Weitere Produkte der aktuellen Kollektion